Future of Cities Launch Event was a Huge Success!
Thank you to everyone who attended and contributed to making the kickoff event for Future of Cities: Leading in LA a huge success! On June 2nd more than 100 civic, cultural and community leaders, movers and activists gathered to support our new endeavor. Future of Cities is activating a course-changing conversation about how to reinvigorate civic leadership by combining academic studies, public displays, and innovative collaborations to marry vision, leadership and results to fulfill LA's ambitions. 
The president and founder of the group, Donna Bojarsky, a longtime Democratic Party activist, co-founder of LA Works, and a contributing editor at Los Angeles Magazine, hosted the launch event along with co-founder and general counsel Bob Johnson, advisor William Deverell and sponsor Community Partners. Speakers included Deverell, the Huntington and USC historian and author; LACMA director Michael Govan; Bob Ross of the California Endowment; and Ben Sherwood, president of the Disney|ABC Television Group. What followed was an insightful, course-changing conversation about what the most pressing issues are in Los Angeles, and how the group can build community and activate community leaders to create a new Los Angeles.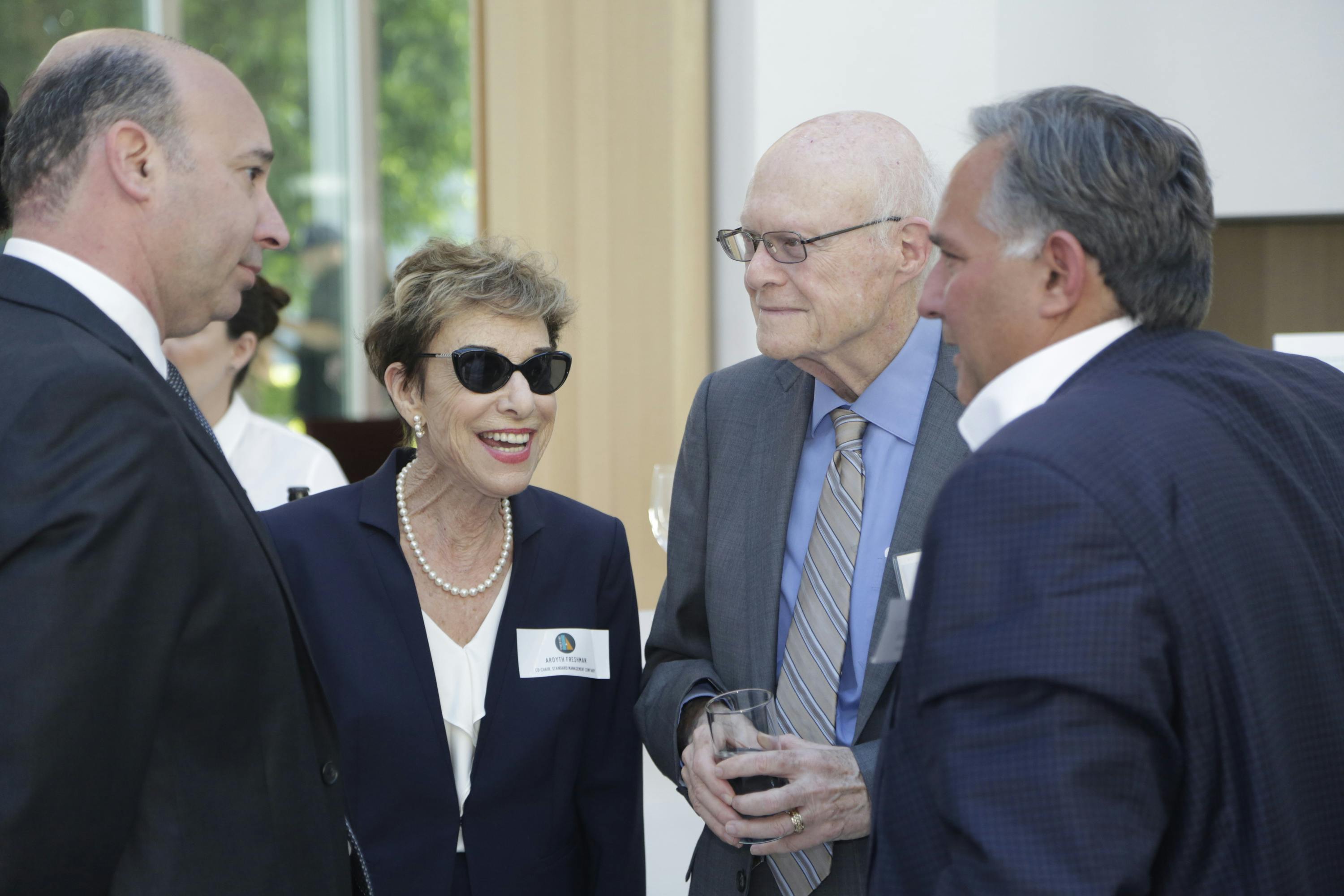 Our press coverage has been substantial and underscores the need for cross sector dialog. Read more: LA Observed, Hollywood Reporter, Variety, LA Times, and LA Magazine.
Future of Cities will hold it's first major public event that will bring together accomplished civic, business, philanthropic, cultural and community leaders on Oct. 19th, 2015 at the Bing Theater at LACMA. The conference is designed to create a conversation about how to empower those who will lead civic innovation in Los Angeles and put our city on the world stage when it comes to thinking forward.
CHECK OUT THE COMPLETE PHOTO ALBUM FOR FUTURE OF CITIES LAUNCH ON FACEBOOK. And we'll keep you posted about new opportunities to join our civic initiatives and learn more about Future of Cities event on Oct. 19th at LACMA.