Wrap-up of FOC:LA's 2018 Summit, "The Seam"
Dear Friend-
Future of Cities: Los Angeles 
Highlights Of Our Latest Summit, The Seam, October 3, 2018
"Last night was dope," tweeted panelist Tamika Butler, a few hours after she joined leaders, entrepreneurs, scholars, activists, digital pioneers – and a comedian – for Future of Cities: Los Angeles' The Seam Summit on October 3rd. In front of a Bing Theater audience of several hundred Angelenos, 23 extraordinary personalities celebrated Los Angeles, candidly diagnosed our dysfunctions and spotlighted the many paths forward to address inequality, homelessness, lack of mobility and dysfunctional government. 
To hear and be inspired by such powerful movers and shakers was "dope," indeed. Nearly two months later, these powerful voices are still echoing. We thought we would devote most of this update to FOC:LA's supporters to those voices.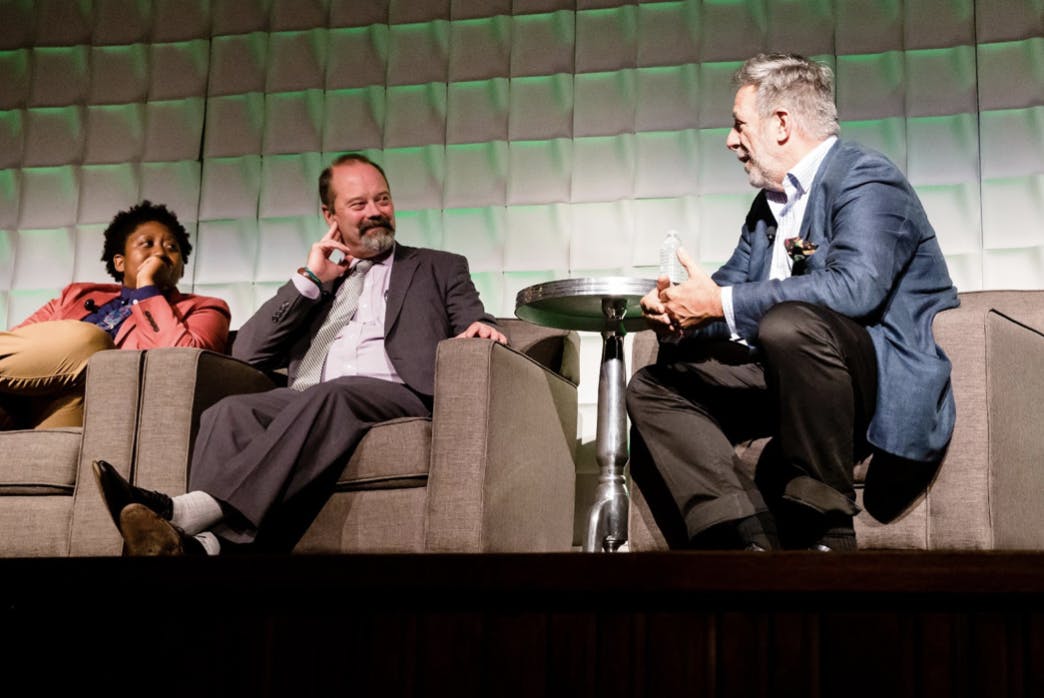 How The Seam Advanced FOC:LA's Agenda
Future of Cities: Los Angeles is founded on the belief that for Los Angeles to have a prosperous and livable future, we need stronger civic leadership. We believe we can build that capacity by tapping into today's generation of Los Angeles leaders in business, philanthropy, entertainment, and technology. Los Angeles is a global capital for creativity, innovation, talent – and success. Our summits and events are designed to show what a difference it makes when the civic conversations about Los Angeles' future include the best minds and most diverse perspectives. 
The Seambrilliantly delivered on that promise. Here are a few of our favorite sound bytes:
"Los Angeles bet heavily on the car as the symbol of the future. We spent 60-70 years building Autopia, and we have come to a consensus now that we can't rely on that city forever."
-- Christopher Hawthorne, Chief Design Officer for the City of Los Angeles - @HawthorneCDOLA 
"In this day and age, in 2018 do we need to explain what a tamale is in the City of Los Angeles? We've crossed this bridge. Certain cultural touchstones are actually much more unifying than they are dividing. So many elements of what we consider the typical tropes of Latino culture — that's not Latino culture, that's LA culture!"
-- Daniel Hernandez, Editor, LA Taco - @longdrivesouth 
"Homelessness doesn't just happen. Homelessness is the result of decisions we've made, primarily not building enough housing.  People need to understand that we have a plan and that we know how to end homelessness in LA."
-- Tommy Newman, Director of Public Affairs, Everyone In / United WayLA - @tpnewman 
"Many of the world's smartest minds are in LA, working in creative fields like design, media, entertainment, electronic games, technology and food. You all create the global LA brand. But our system of government is such a quagmire, many of the best, brightest and successful avoid participating." 
-- Leslie Gilbert-Lurie, Author; Founder, Alliance for Children's Rights -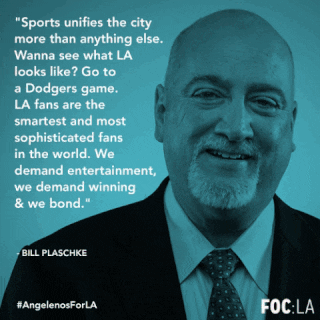 Reactions to The Seam

Forbes: Exploring the future of Los Angeles, By Tom Teicholz

LA Observed: Can talk therapy cure L.A.'s civic malaise? By Joel Bellman
Next Steps 
The FOC:LA team is hard at work planning our next phase of activity for 2019, but we're not finished with The Seam. 
We are creating a video wrap-up of the event at LACMA, including the late-afternoon reception and highlights from the proceedings on the stage at the Bing Theater including a link to the video of Panel 3: Digital City, Digital Community: What Connects Angelenos in 2018?
We think it was one of the most unusual conversations we've hosted, so we thought it deserved a wider audience. 
Momentum is building in Los Angeles to confront our city's challenges are other organizations in Los Angeles: The revived Los Angeles Times, venerable websites like CurbedLA, the new, hyper-local Spectrum Network, the United Way of Greater Los Angeles, Zocalo Public Square, special projects like USC/Annenberg's "Reporting on Homelessness," cultural online magazines like Art and Cake… as Daniel Hernandez of L.A. Taco said, "Los Angeles has always been a city with a media landscape that's in transformation." 
There is a new generation of content providers seeking to stimulate conversation and action. Future of Cities:LA is here to spotlight the most meaningful and relevant of these discussions, and to bring what we can to the party. 
We are all Angelenos for LA.